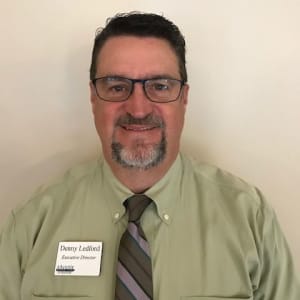 Denny Ledford, Executive Director
I was born here in Fayetteville, and I am a lifelong resident of Arkansas. My Father was diagnosed with Alzheimer's when he was 65 years old and it changed my life, and then I started my career in Long Term Care. I have worked in Long Term Care as a CNA, Social Services Director, and recently a Nursing Home Administrator for the past 10 years. In 2014 I received Administrator of the Year for the state of Arkansas. 
I have a Master's Degree in Human Resources Management and a Bachelor of Science in Agriculture. I was blessed to care for my Father in my Nursing Home for the last 4 years of his life until his passing five years ago.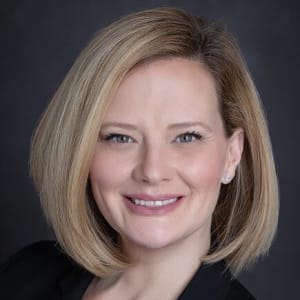 Krista Hamilton, Director of Marketing
Krista Hamilton has a passion to serve Seniors in Northwest Arkansas.  She spent 17 years working with Hospice as an Educator and Liaison, and has worked in Senior Living as a Director of Sales and Marketing in Independent, Assisted, and Memory Care communities over the span of her 25 years in healthcare.  Krista truly understands the need to deeply listen to the families she assists in order to help them find the right living solution for their loved one.  A strong advocate for local senior resources, you can find her around NWA serving as Secretary to the Board of Directors for Adult Day NWA (Previously Village House Adult Daycare), board member for Senior Healthcare Advocates & Resource Providers, raising money for the Alzheimer's Association and most recently Sock it to Alzheimer's. 
In her free time you can find her riding bikes along the many trails in Northwest Arkansas, on a yoga mat, knitting, reading, and bass fishing with her husband Randy.
Teresa Konkler, RN, Director of Health Services
A Registered Nurse and Certified Dementia Practitioner with more than 23 years' experience, Teresa has dedicated much of her career to working with seniors.
She has worked in Skilled Nursing, Orthopedics, and Medical Surgical and has been through many dementia care training programs. Her love for the elderly and her experience in varied fields make her a valuable leader with Avenir.