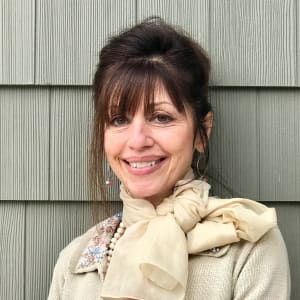 Mary Lynne Payne - Director of Sales and Marketing
Mary Lynne Payne is the Sales and Marketing Director for Avenir Memory Care at Knoxville. Her love, passion and dedication to the Senior Industry started when she assisted in the opening and branding of our dedicated memory care assisted living community in 2012. Mary Lynne provides compassion and genuine care in difficult emotional situations, gently guiding families through the difficult process of moving loved ones from home to the community setting. Mary Lynne has helped establish Avenir as a major community resource for dementia education through a monthly seminar known as The Living Room Chat Series with regionally acclaimed dementia specialists. She has planned and executed special events benefiting Alzheimer's research, The Pat Summitt Foundation, the Senior Companion Program and Packages for Heroes. Her heartfelt goal has always been to make a difference in the lives of those she touches and using her natural gifts, has contributed in making Avenir, Memory Care, the unique and loving assisted living community that it is today.
Laurah Branam - Executive Director
Laurah Branam was born in Prestonsburg, KY and now lives in Sevierville, TN. She graduated from Sevier County High School in 1996 and was awarded a scholarship to play basketball at Carson Newman College. In 2000 I obtained my Bachelors of Science degree in Long Term Health Care Management. I have 19 years of experience as an Administrator in skilled nursing, assisted living and memory care. I have a deep seeded passion for helping others and I feel it is my calling in life to make a difference in the lives of seniors. I am a mother to two beautiful daughters, Brady age 12 and Alorah age 8.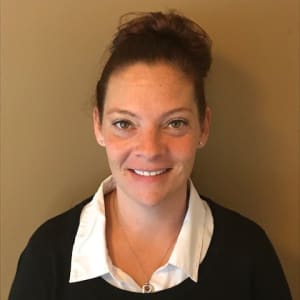 Cynthia Fisher - Director of Health Services
Since 1996 Cynthia has devoted her career to helping others: first as a C.N.A. working with seniors in the Dickson area; in 2009 advanced her career by becoming a Licensed Practical Nurse, knowing her passion would always be working with seniors. Cynthia has spent the past 20 years serving seniors. She comes to Avenir with extensive experience in skilled nursing, assisted living and memory care. Cynthia was born in Nashville. Cynthia and her husband William have been married for 13 years and they have two biological children. Since 2008 Cynthia and William have also been foster parents. She currently lives on a farm with many animals. She has a pet pig named Minnie Pearl and she raises Great Danes.