Our Leadership
Peter Muhlbach, Chief Executive Officer 
Peggy Ulland, President of Operations 
Burton Carriker, Executive Director 
Mary Reznicek, Director of Nursing 
Nicole Zuccaro, Business Office Director 
Lori Frazier, Business Development & Marketing Director 
Juan Balderas, Executive Chef, Director of Culinary Services
Lori Frazier
Director of Business Development
Lori Frazier serves as The Director of Business Development for Avenir Behavioral Health Center. Her primary role is to build relationships in the community with professionals and organizations and to educate about Avenir Behavioral Health Center's programs. Lori comes to Avenir with over 10 years experience in Business Development, Marketing and Management within the senior industry. She has held previous positions in Behavioral Health Hospitals, Hospice, Home Health and Senior Placement Services. She holds a Master's Degree in Counseling and a Bachelor's Degree from Arizona State University.
When she is not working, Lori is spending time with her husband Aaron and her two daughters, Madison and Alexa.
Burton Carriker
Executive Director
Burton Carriker, a proven behavioral healthcare executive, will lead Avenir Behavioral Health Center as the Executive Director. For more than 35 years Carriker has worked in the behavioral healthcare field, with more than 20 years in executive leadership roles. His passion and drive to make a difference for individuals and the community as a whole is what led him to Avenir in Surprise, Ariz. Most recently, Carriker was CEO for Diamond Healthcare behavioral health facilities in Surprise, Dallas/Ft. Worth and the greater Cleveland area.
Carriker received his undergraduate degree in psychology from William Jewell College and received his master's degree from the University of Kansas in counseling and psychology.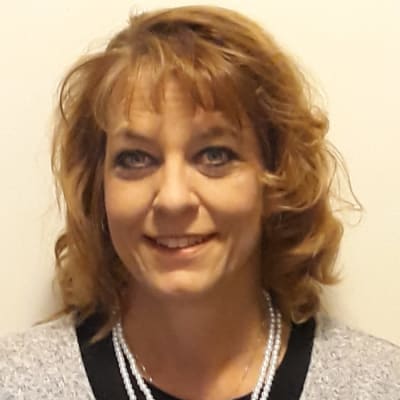 Mary Reznicek
Director of Nursing
Mary Reznicek serves as the Director of Nursing at Avenir Behavioral Health Center and brings with her over 30 years of experience and education in the nursing field.
She joins the team with a Bachelor of Science (BS) from Western Oregon University, a Bachelor of Science Nursing (BSN) from Grand Canyon State University, and a Master of Science Nursing (MSN). Mary has had a tremendous amount of experience in the health care industry serving in pediatric ICU, heart transplants, acute care, Veteran programs, Behavioral Health, addiction rehab, case management, quality / compliance. She is a proud Mom of 4 kids and 6 grandchildren and enjoys D.I.Y projects around the house and the outdoors.