David Craik - Principal
Mr. David L. Craik has been in the real estate development industry for over 40 years, and helps to oversee Avenir's operations throughout North America as Avenir's President. Mr. Craik specializes in the development, design and construction industry, building large, mixed-use, luxury senior living facilities in Western Canada and the Southwestern United States. David also has extensive commercial, multi-family, retail and hospitality development experience, covering a broad spectrum of disciplines including: overall development coordination, planning and management of real estate, land acquisition, interior design, construction, management, and final occupancy coordination, sales, marketing and operations. Mr. Craik has worked hard to build long-standing and loyal business relationships with banks, investment groups, third party vendors and subcontractors with whom we regularly do business.
Violet Craik - Principal Design Director
Violet is our talented Design Director, with a specialty in high-end, luxury residential interior design, yacht design and luxury senior environments. She has also completed many multi-family, condo and townhome developments, as well as a number of commercial buildings and tenant improvements. Violet has been in the industry for over forty years, and her diverse and unique talents, travel and life experiences lend a special edge to all of Avenir's work. Violet's work is valuable for both her artistic sensibilities, and her ability to draw inspiration from her clients' life experiences to create warm and inviting interiors. Violet grew up in Jasper, Alberta, the daughter of a hotel owner and operator, so she brings a valuable and innate understanding of the hospitality industry to the team.
Violet divides her time between British Columbia and Arizona, in between worldwide travel and time spent on her yacht off the west coast of BC. She has two children, six grandchildren, and three beautiful Pekingese
Jason Gurash - Vice President of Operations and Business Development
Jason has been in the Senior Housing industry for 12 years in both Canada and the United States. Coming out of the Vancouver real estate market, Jason entered the industry in 2005 when he joined Avenir Lifestyles and Avenir Retirement from their Vancouver, Canada home office. He joined Avenir with a Marketing & Sales Force Management Diploma and Real Estate & Mortgage Brokers License from the University of British Columbia. In his first five years he was the Vice President of Operation for Avenir overseeing their retirement communities in Western Canada along with managing the internal home office staff in various departments such as Construction, Design, Finance, and Accounting. In 2012 the communities were purchased by a public company named Leisureworld Senior Care Corporation (now called Sienna Senior Living (TSE : SIA) from Markham, Ont. He was then hired by Sienna Senior Living to continue as their Regional Operations Manager from 2012 to 2014. In 2014 Jason was approached by Life Care Services ( LCS ) of Des Moines, Iowa, the 4th largest senior housing care management company in the U.S.A., to be a regional consultant for them and assist in growing their Independent, Assisted, and Memory Care portfolio nationally. Jason worked with LCS from 2014 to 2017 on a three year contract where he was instrumental in opening up 8 new communities in various states such as Texas, Florida, Louisiana, and Arizona. He also assisted and collaborated with LCS on various other process improvements and developed new programs and policies to be implemented throughout the LCS portfolio. In 2017, Jason rejoined Avenir based out of their Scottsdale, AZ office where he was hired on to be the Vice President of Operations and Business Development. Since rejoining the Avenir team he has being diligently reestablishing Avenir's brand along with overseeing all the Marketing and Sales Force Management for 3 communities in Arizona, 1 in Nevada and also 1 in Nanaimo, Canada.
Jason Craik - Principal
As Principal, Jason has helped to oversee both the US and Canadian divisions of the company. In this capacity, he has helped develop, build and operate Avenir's many past and present independent, assisted living and memory care communities. Starting in real estate sales and marketing at young age, he executed campaigns for some of Canada's largest development companies. Jason co-founded a sales and marketing firm, which quickly rose to become one of North America's leading condominium marketing companies, selling close to $5 billion in dollar volume, and thousands of condominium, townhome and single family homes. In January 2008, Jason sold his shares of his company and became an active owner and leader with the Avenir Group.
Peter Muhlbach - CEO
Peter is the Chief Executive Office of Avenir Senior Living. He is responsible for the growth and oversight of the company's portfolio of business. Prior to Avenir, Peter was the Senior Vice President of Life Care Services and had oversight of the company's rental portfolio of business that included approximately 50 stand-alone assisted living, memory care, and independent rental communities. Peter joined LCS in 2014 when the company acquired Encore Senior Living. Peter formerly served as the president and chief executive officer of Encore, one of the premier operators in the senior living industry. Under his leadership, Encore helped its managed communities increase occupancy and profitability. Prior to his tenure at Encore, Peter spent 11 years with Classic Residence by Hyatt and seven years at Hyatt Corporation in various positions. At Classic Residence by Hyatt, Peter financed over $400 million of new development and approximately $1 billion of acquisitions and refinancing of existing properties. He received his bachelor's degree in accounting with a minor in finance from Michigan Technological University.
Peggy Ulland - President of Operations
With more than 26 years in the health care industry, including specific emphases on Assisted Living (Memory Care), Mrs. Ulland has successfully operated and managed multiple communities. This experience has included properties that were governed by diverse regulatory compliance requirements by various states as well as implementation of specific programs to ensure successful completion of state surveys, which directly affected licensure. Mrs. Ulland's diverse background also includes systems implementation such as accounting operations and budgets/forecasting as well as nursing policies and procedures to ensure the safety and well-being of residents within each community. Additional responsibilities have included oversight of audits related to safety, quality assurance management, staff development, risk management implementation including quarterly and annual reporting of any risks associated with community stabilization of such risk and policies to ensure the minimization of risk factors.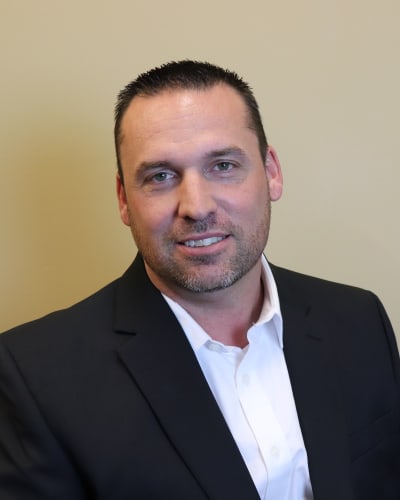 Matt Whalen - Vice President of Construction
Mr. Whalen brings over 14 years of project supervision experience as well as holding a KB01 Contractor's License in Arizona. As Vice President of Avenir Group, Mr. Whalen first oversaw the construction of Scottsdale Memory Care, which was completed in 2012. Mr. Whalen has completed 2 additional properties in Arizona, Chandler and Surprise and is currently overseeing the construction of our newest communities, Nanaimo, BC and Las Vegas, NV.
Tim Lindsey - Regional Director
Tim Lindsey has countless years of leadership experience. He spent 21 years in the United States Army. He spent the majority of that time as a paratrooper in the 82nd Airborne Division leading soldiers at every level of leadership in a Parachute Infantry Company. He was also assigned to the Ranger Training Brigade as a Senior Ranger Instructor teaching patrolling operations and desert survival. Tim also led patrols along the Berlin Wall as a member of the Berlin Brigade and taught military science classes at the University of Mississippi. After his retirement from the military, Tim worked in private security in the Middle East and was an Insurance Broker for several years after. Tim became involved in the Home Care business in 2009 as an Operations Manager and a Director of Operations in a Home Care Franchise that he later Co-Owned. Tim joined Life Care Service as an Executive Director of Clarity Pointe and transitioned to Avenir as the Regional Director in June of 2018. Tim has a passion for working with dementia residents and teaching caregivers how to better connect with those residents. He is a Certified Dementia Practitioner and has a Master's degree in Operations Management from the University of Arkansas.
Cauleen Ritchie - Director of Health Services
Ms. Ritchie has been a licensed nurse for more than 16 years as well as spending 20 years dedicated to working with the Dementia population. She has been a staff nurse in a subacute rehab setting and a full-time agency nurse providing staff relief in multiple health care settings ranging from hospital acute care to assisted living. Over the years, Ms. Ritchie has acquired continuous education in the nursing field and has been responsible for receiving multiple deficiency-free state surveys in the state of Florida where she received certification of her EEC License (Extended Congregated Care). In addition, Ms. Ritchie has also received a deficiency-free state survey in Arizona where she has run an 86 bed Dementia specific unit.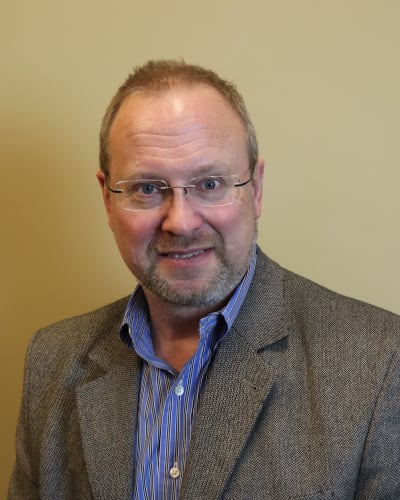 Eric Bricker CPA, MBA-Chief Financial Officer
With more than 25 years of progressive financial operations management and executive consulting experience, his business operations and corporate accounting knowledge has been obtained through a variety of industries including real estate, construction, commercial building services, business & software consulting, manufacturing, staffing services and insurance. His diverse background includes ERP/business systems implementation and use, accounting operations, business operations, organizational design, annual audit management, year-end management of external tax CPAs, US-Canadian cross border compliance reporting, GAAP compliance, process flow re-engineering, budgeting/forecasting, continuous process improvement, treasury & cash management, financial modeling/analysis, strategic planning, insurance and benefits, internal controls & staff development. He is also an Arizona CPA and has a Master of Business Administration.
Victoria Callahan - Community Finance & HR Director
Check back soon for more information.
Jaffy Raza - Construction and Corporate Accounting
Mr. Raza has been a member of the Avenir Family for over ten years. His is responsible for all construction accounting, contract administration, construction insurance compliance, and construction draw management from ground up construction and sees all the projects through until the turn over to the operations group. In his ten years with the company Mr. Raza has administered and managed construction projects ranging from 9 Million to over 43 Million in Construction Cost. His additional responsibilities include risk compliance, construction budget compliance and insurance audits.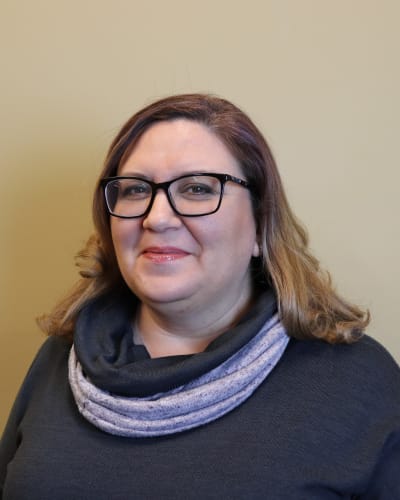 Stephanie Campbell - Product Manager
Stephanie joined the Avenir team as Product Manager with an extensive background in Graphic Design and Printing Services. Prior to her move up to corporate, she worked in the communities as an Activity Director. In College, her focus was in Chemistry & Physics with minors in Art and Technology. She grew up working summers in her grandfather's printing shop and continued working at the small town shop full time through college and for several years after. Initially self-taught, Stephanie is skilled in all Microsoft and Adobe programs, working primarily with Adobe Photoshop, Acrobat Pro and Illustrator for many years. Her range of knowledge and experience includes web design, site management, social media, office networking, printer and server systems, dementia activity programming, event planning, fund raising program development and management, Marketing & collateral materials development, creation and procurement. Stephanie is also a certified caregiver and one NCIA board test away from obtaining an Assisted Living Manager's License.