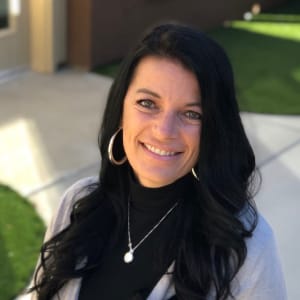 Ambria Kennedy - Executive Director
Ambria Kennedy is the Executive Director of Avenir Memory Care at Summerlin.
She was born and raised in Orem, Utah and has been a resident in Las Vegas, NV for 10 years. She attended Utah Valley University in Orem, Utah, and has been a Registered Nurse for over 22 years. She has worked in many nursing disciplines including NICU, Labor and Delivery, Medical Surgical, Organ Transplant and Alzheimer's. Ambria also owned and operated her own Residential Real Estate Appraising Business and served on the Licensing and Certification Board for the State of Utah. She has served in many leadership roles throughout her career. Her broad experience has given her the knowledge and passion to successfully lead her teams to continued success.
As the Executive Director at Compass Pointe Healthcare, her community was awarded "The Best of Las Vegas" in 2016, along with many other awards including "Best of Care in Assisted Living" two years in a row. Ambria has a strong desire and commitment to excellence and to being a major contributor to improving the lives of those affected by Alzheimer's.
Rudy Rubalcaba - Director of Sales & Marketing
Rudy Rubalcaba is the Director of Sales & Marketing with Avenir Memory Care at Summerlin.
He has a Bachelor of Science Degree in Health Care Administration from the University of Phoenix. For the second year in row, Rudy has been the chair for the "Walk to ALZ" with Alzheimer's Association and raised $232,000 last year. Rudy's dedication to the cause affected him personally as both his in-laws had Alzheimer's/Dementia.
Rudy has lived in Las Vegas/Henderson area for the past 24 years and highly recognized in the community for his dedication to helping seniors and their families fighting the disease.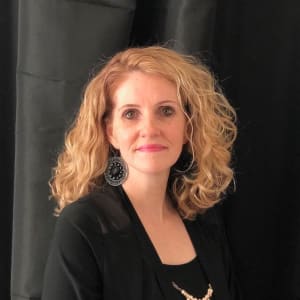 Debra Hellwig - Director of Health Services
Debra Hellwig is the Director of Health Services at Avenir Memory Care at Summerlin.
Debra is a native of Las Vegas, NV where she has raised her three children. She has been in the Assisted Living/Memory Care industry for six years. She started as a Medication Technician and dedicated herself to learning and educating herself on how to best serve Nevada seniors with dementia. She is also pursuing her degree in nursing. She is extremely compassionate and caring toward her residents and their families.
She has a strong knowledge of the geriatric community and has lead her team of caregivers and medication technicians to be very successful.